TOP 10 things to see in Wrocław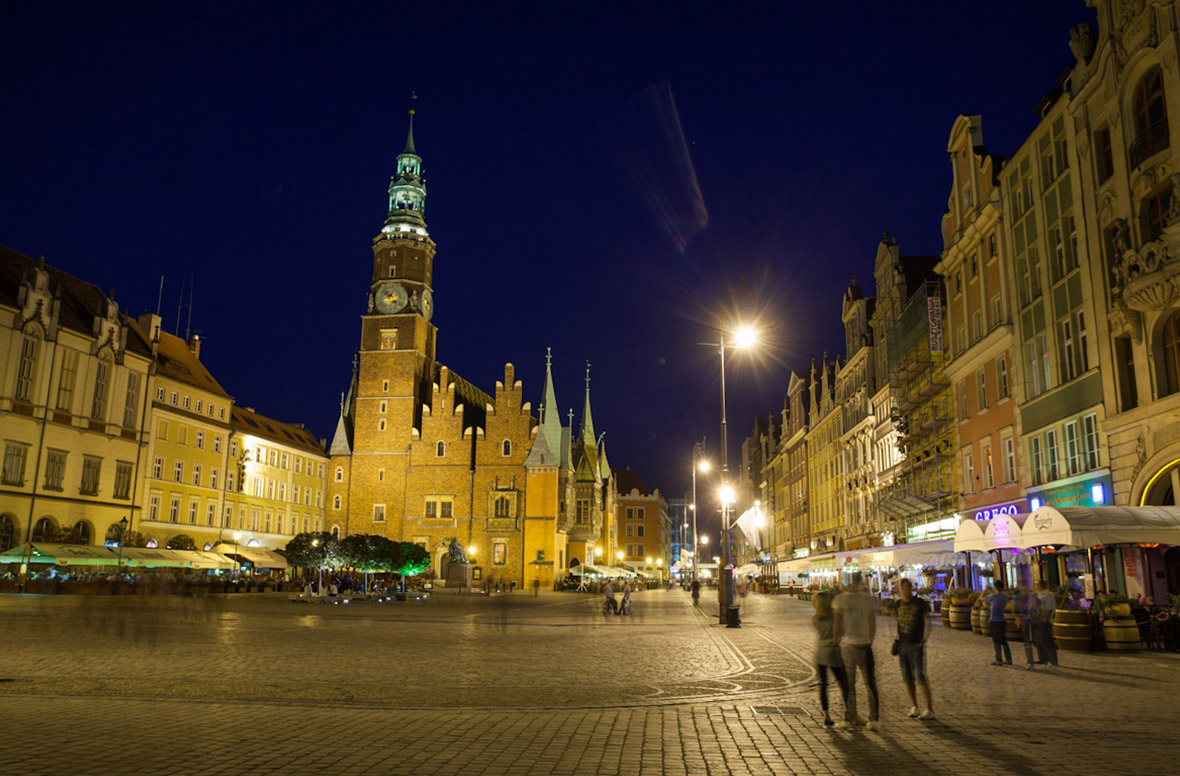 Rynek (the Market Square)
If you are looking for a place that is bustling and vibrant at any time of day or night, you've found it! The four-hectare square offers unique monuments of gothic and renaissance architecture, including the cloth hall, the town hall with its 66-metre tower and the Museum of Bourgeois Art inside the main building, as well as a copy of the medieval whipping post. Nearby, there is the Witches' Bridge (also known as the Penitential Bridge) connecting two towers of St. Mary Magdalene Cathedral. You only have to take 247 steps up to admire the amazing panorama of Wrocław.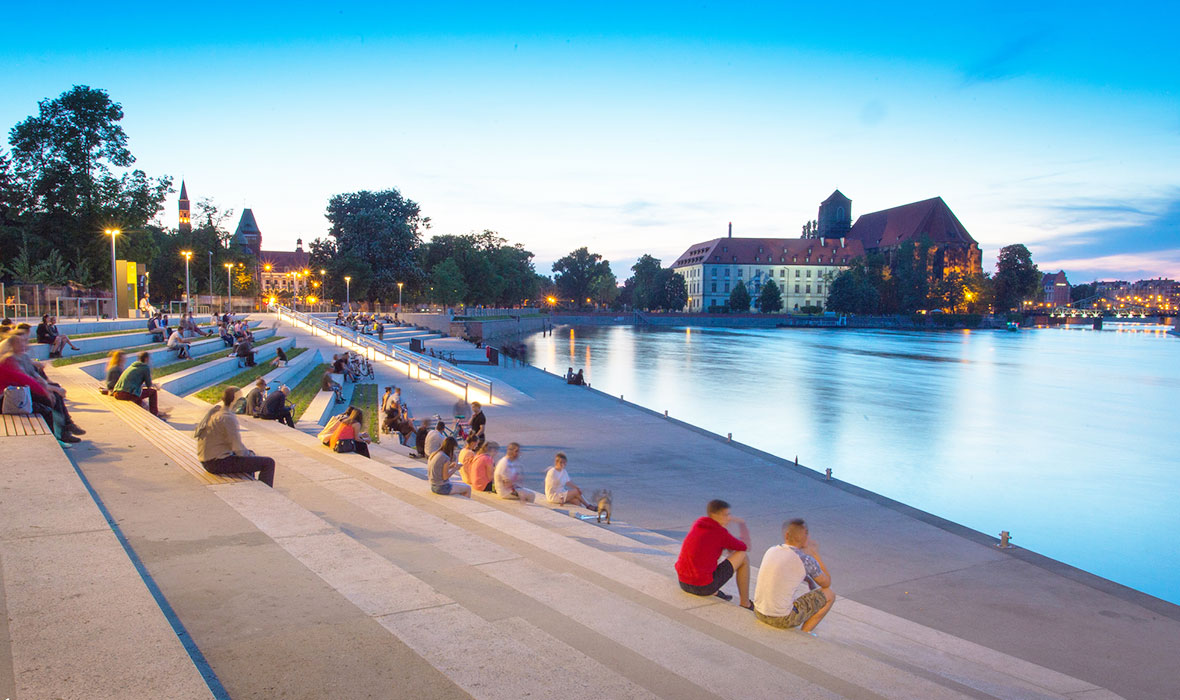 Ostrów Tumski (Cathedral Island)
In the oldest part of Wrocław, monuments of unique architectural value can be found including the Gothic Cathedral of St. John the Baptist, rebuilt after WWII, with its silver altar funded by Archbishop Andreas Jerian and the Collegiate Church of the Holy Cross and St. Bartholomew. While there, one may also visit the Archdiocese Museum which holds the famous Book of Henryków of the 13th-14th century with the first ever written sentence in Polish.
Official website: http://www.katedra.archidiecezja.wroc.pl/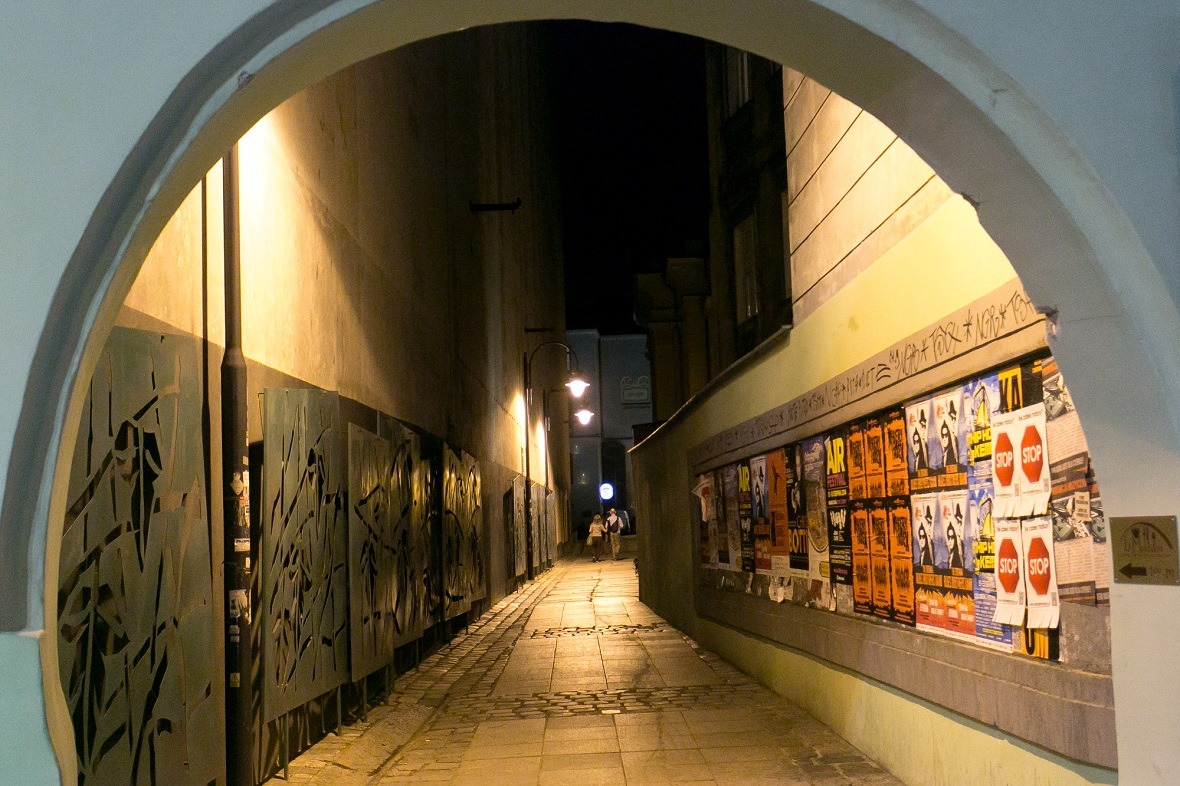 Four Denominations District
A part of the Old Town with four temples of four different confessions located in close proximity: an Orthodox church, a Roman Catholic church, a Lutheran church and a synagogue. If you choose one of the selected tourist routes – cultural or historical one – you may also enjoy many galleries, cafes and music clubs.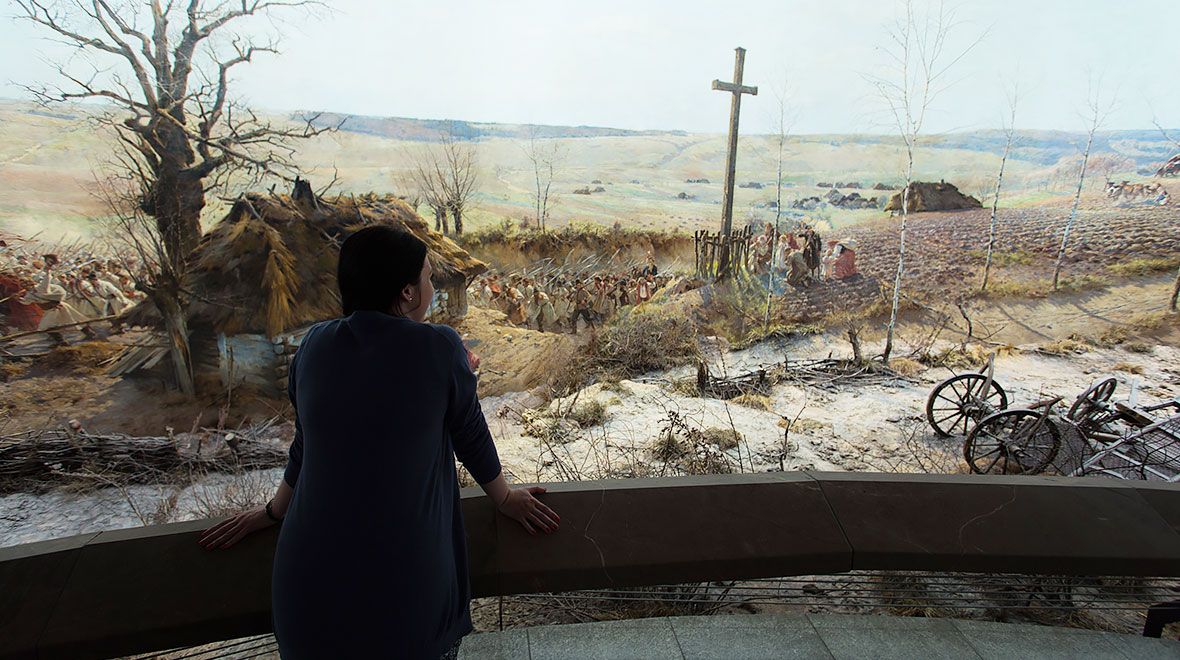 Panorama of the Battle of Racławice
The huge painting of 15 x 114 metres was painted by a team of artists led by Jan Styka and Wojciech Kossak to celebrate the 100th anniversary of Kościuszko Uprising. It presents the battle of Racławice of 4 April 1794. The cycloramic painting is displayed in a rotunda built specifically for this purpose.
Official website:https://mnwr.pl/category/oddzialy/panorama-raclawicka/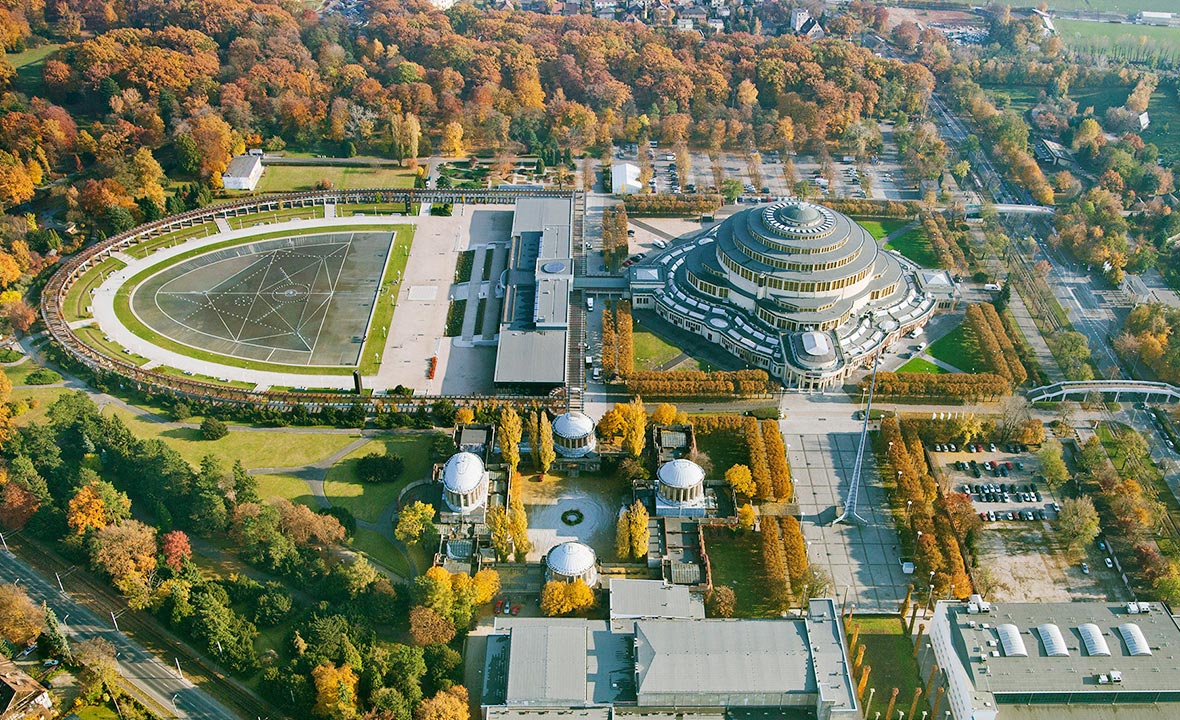 Centennial Hall and Szczytnicki Park
A masterpiece of the world's architecture of the 20th century was listed as the UNESCO World Heritage Site in 2006. This modernist sports and entertainment hall was designed by the outstanding architect Max Berg in 1911 – 1913. In its proximity, you will find the Four Domes Pavilion designed by Hans Poelzig (formerly the seat of Feature Film Company, now displaying one of Poland's richest collection of Polish modern art), as well as the Arbour with the Multimedia Fountain, beautifully maintained Szczytnicki Park and Japanese Garden.
Official website:https://halastulecia.pl/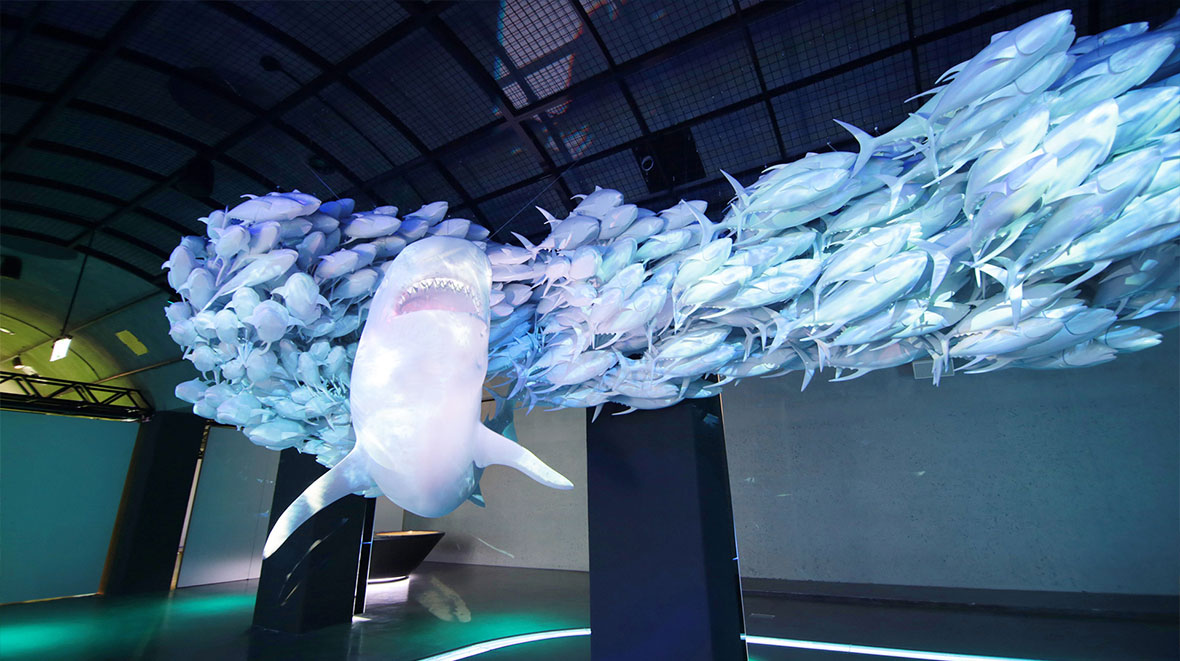 Hydropolis
This unique interactive museum of water in Wrocław, winner of multiple awards, combines the educative value with the world-class level of exposition art. The exposition is located in a 19th-century neo-Gothic underground clean water container. A place to enjoy for everybody, regardless of age! It is located near Polinka cableway which goes above the Oder to join campuses of the Wrocław University of Technology and which provides a beautiful panorama of Wrocław.
Official website:https://hydropolis.pl/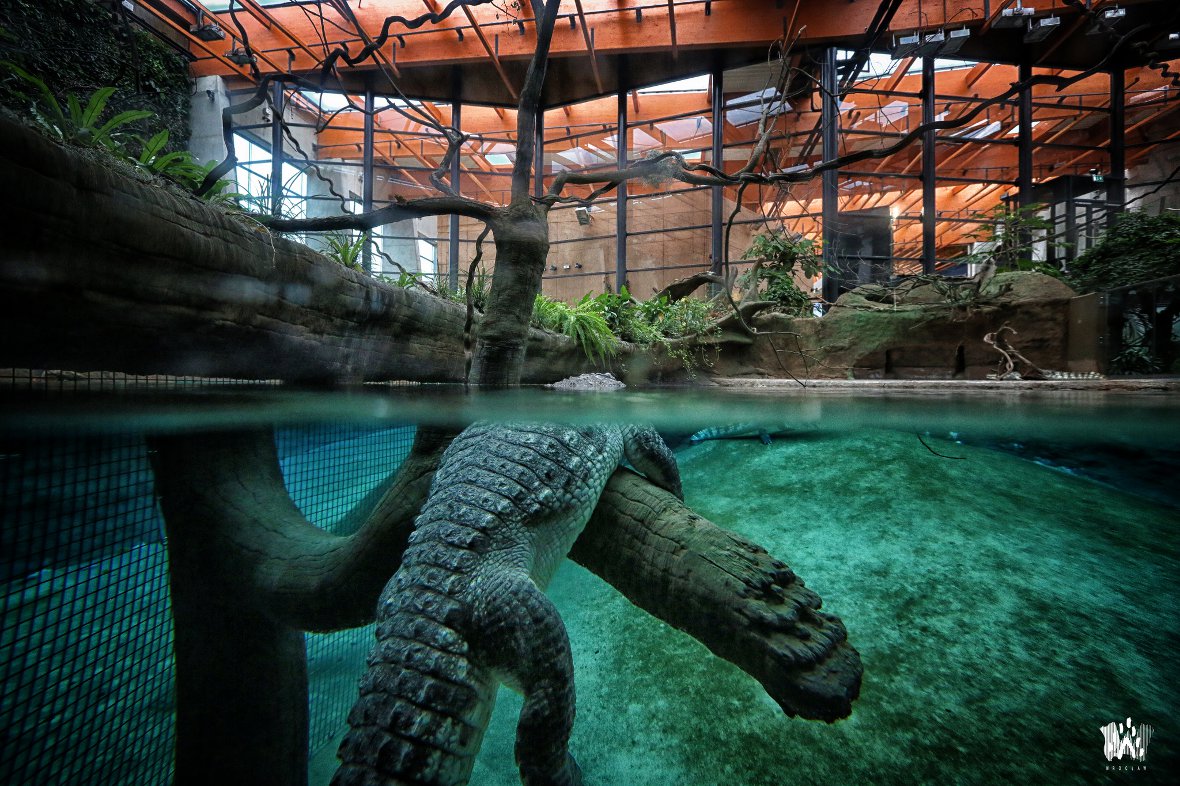 Zoo in Wrocław
One of the oldest and one of the biggest in Poland, the zoo of 33 hectares is known not only for exotic animals, but also historic buildings (e.g. the bear dungeon, elephant hall, ape pavilion). The zoo's Afrykarium has gained great popularity – a complex of buildings with an oceanarium, presenting African ecosystems.
Official website:https://zoo.wroclaw.pl/
Zajezdnia History Centre
The museum, launched in 2016, holds expositions concerning mainly the history of Lower Silesia and Wrocław after 1945. It is located in the terminal station building of the 19th century Städtische Straßenbahn Breslau (Wrocław Municipal Tramways) at ul. Grabiszyńska 184 (former Gräbschener Straße), where the region's first Inter-Plant Strike Committee was established on 26 August 1980.
Official website:https://zajezdnia.org/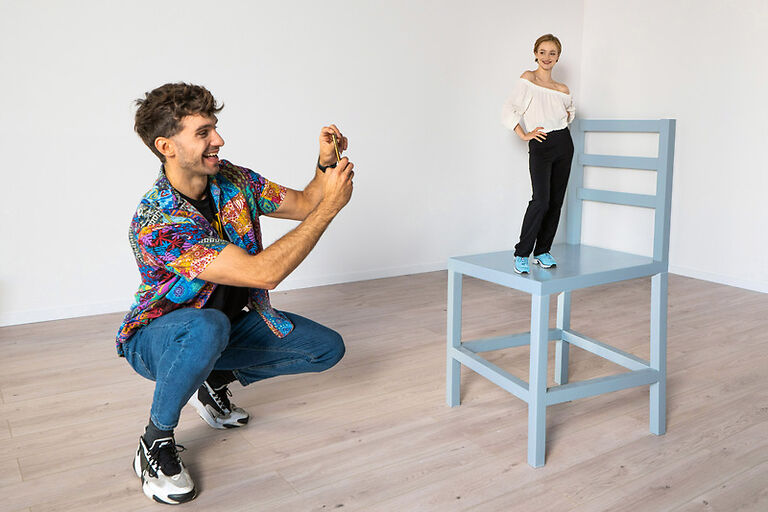 Museum of Illusions
For those who search for magic, Wrocław has an unusual offer – Museum of Illusions. On Piasek Island, magic is intertwined with science and art and the unique interactive experience will take you into the amazing world of illusions.
Official website:https://muzeumiluzjiwr.pl/
Wrocław Dwarfs route
For those who just want to wander in Wrocław, we recommend sightseeing with Wrocław dwarfs. Take the challenge to find over 360 members of this "smaller" community… or at least a couple of them…
Official website:https://visitwroclaw.eu/wroclawskie-krasnale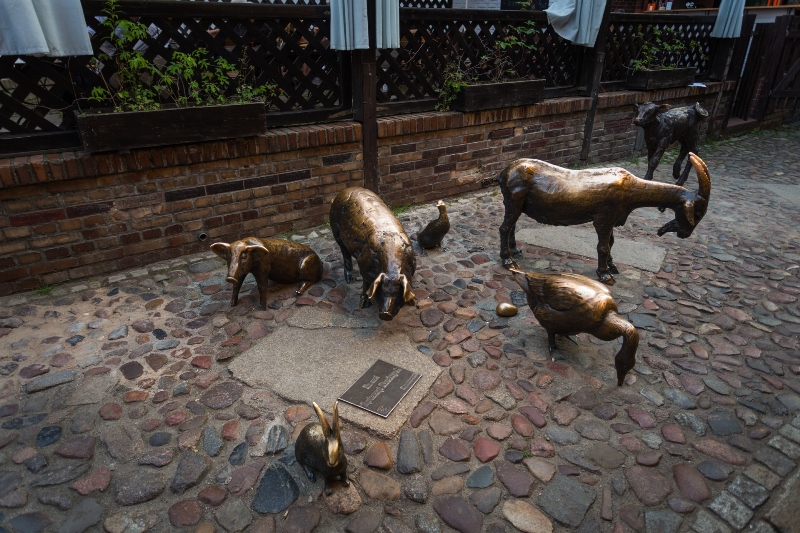 Old Shambles in Wrocław
The Shambles is a street in the Old Town, joining ul. Odrzańska and ul. Kiełbaśnicza. From 13th century for centuries it was a place where slaughterhouses and meat shops operated. Today, it is full of small shops and galleries and it has a monument "In honour of Animals for Slaughter".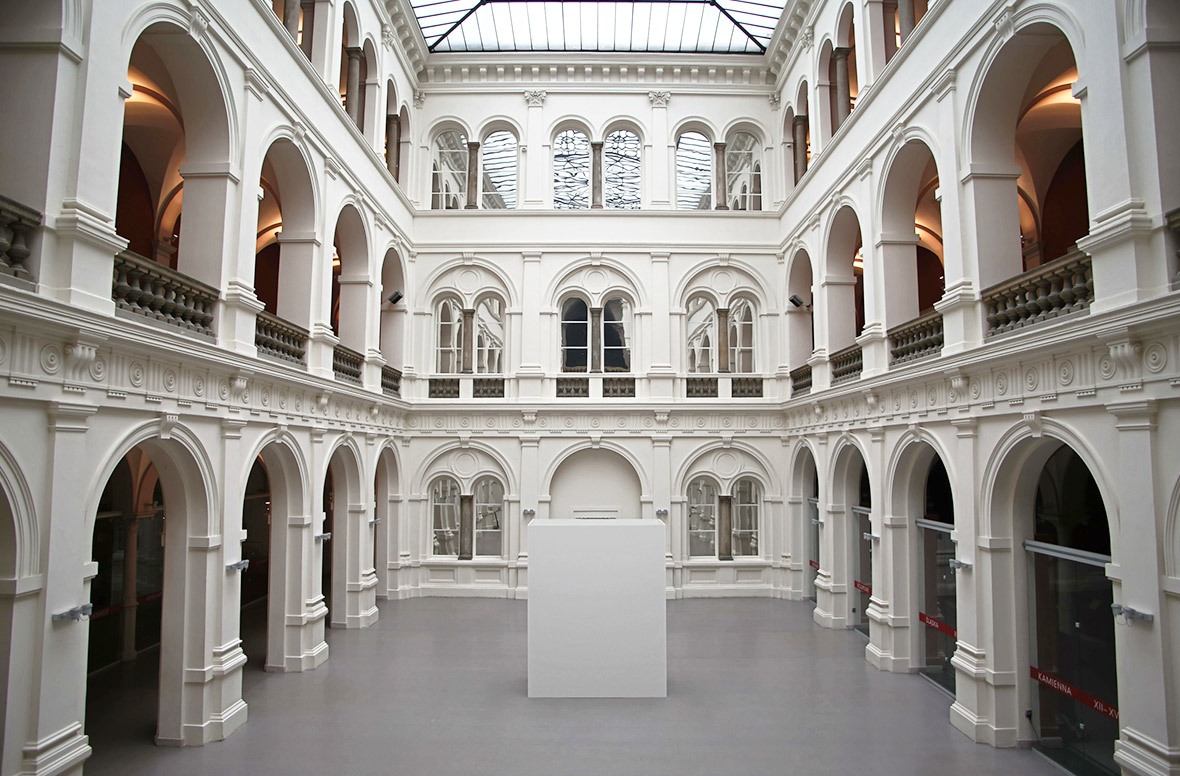 National Museum in Wrocław
The museum's collection includes over 200,000 objects which represent all arts. The artefacts originate mainly from Lower Silesia.
Official website:https://mnwr.pl/
photos from go.wroclaw.pl